No soul singer of the 1960s boasted the singular array of contrasting influences that Bobby Hebb brought to the table. Hebb came up primarily country in his hometown of Nashville, proceeded to immerse himself in the hip New York jazz and R&B scenes, and had his biggest hit in 1966 with the self-penned "Sunny," a pop classic that attracted an astonishing array of covers by everyone from Frank Sinatra with Duke Ellington's orchestra to actors Leonard Nimoy and Robert Mitchum. Just like its imaginative creator, his immortal song steadfastly defied categorization.
Robert Alvin Von Hebb was born July 26, 1938 in Nashville. Both his parents were blind and musically inclined (they headed Hebb's Kitchen Cabinet Orchestra). Bobby was tap dancing at the tender age of three, he and his older brother Harold hitting the road that year with a vaudeville troupe, Jerry Jackson And His Hepcats. The Hebbs were then two-thirds of a dancing trio; Harold taught his pint-sized sibling his early moves as well as how to play the spoons, a crowd-pleasing talent Bobby never allowed to languish.
One of the first black performers to appear on The Grand Ol' Opry, the singer/writer of one of the most popular pop songs of all time and a dynamic performer who toured with the Beatles. Welcome to the Bobby Hebb Studio.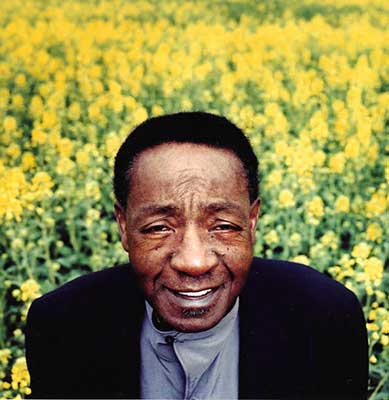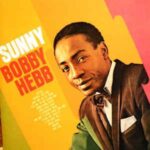 Bobby Hebb's "Sunny" is a standard's standard. At number 25 on BMI's most played songs of all time, the song that hit number two in America found a place in the repertoires of Ella Fitzgerald, Frank Sinatra with Duke Ellington, Frankie Valli, Leonard Nimoy of Star Trek, and so many others. Finding new popularity in the dance clubs of Germany, Rudiger Ladwig and his Roof Music released 16 versions of the Hebb composition on the Trocadero Records label in Europe. Follow all of the versions of 'Sunny' on the Sunny the Song Facebook page.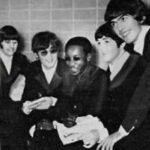 There are few roles more thankless than an opening act at a Beatles concert in 1966, but the support bands struggled mightily to be heard against the fierce gusts of wind that blew in from San Francisco Bay, stirring up miniature dust storms across the infield.  Bobby opened for The Beatles on their last tour, which took place in America and ran from August 12-29, 1966. "Sunny" was hot on the charts at the time, peaking at #2 on August 20.  Bobby somewhat ironically performed "Sunny" on a typically foggy evening.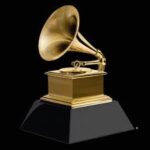 In 1971, Bobby's song "A Natural Man," won a Grammy award for Lou Rawls. He continued to  write songs for the rest of his life and had his own publishing company and record label, Hebb Cats. Bobby was surprised before a 2004 performance at the Grand Ole Opry when BMI presented him with a 6 Million-Air certification for "Sunny," one of the most recorded songs in pop music history and among the top 40 compositions in BMI's repertoire of 4.5 million musical works.
The Bobby Hebb Boxed Set Booklet
This first set of Bobby Hebb's music has taken years of research and preparation. Thanks go out to Executive Producers Kitoto Von Hebb and Eric Colodne, Michael Gray – Museum Editor, Country Music Hall of Fame and Museum, Joseph Tortelli for editing the liner notes and sharing his extensive knowledge on Bobby's life and work.
Download Booklet
One of the First Black Entertainers to Appear at the Grand Ol' Opry
Not lacking in ambition or courage, Bobby ventured into WSM-AM in 1950, intent on auditioning for a slot on the Nashville radio station that broadcast the Grand Ole Opry. WSM executive Jim Denny steered the lad in bandleader Owen Bradley's direction, and Hebb began performing with Bradley's orchestra. Country music kingpin Roy Acuff caught Bobby in action and invited him to sing, dance, and rattle his rhythmically complex spoons with his famous band, The Smoky Mountain Boys.
It was all but unheard of for a country star to spotlight an African-American in a featured musical role. Harmonica specialist DeFord Bailey had been a member of the Opry from 1927 to 1941, but he was ancient history by the time Bobby came under Roy's protective wing. Hebb toured the South as part of Acuff's troupe, the hillbilly star ensuring that the youngster was treated with respect. Bobby even stayed in the same hotel room as Roy and his wife and son.
Always eager to learn another instrument, Hebb was blessed to receive guitar tutelage from three of Music City's finest fretsmen: Joe Zinkan (better known for his upright bass exploits), Chet Atkins, and Hank Garland.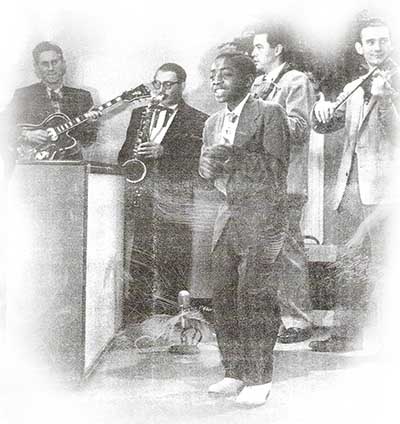 In Memory of Hal Hebb
By Joe Viglione
  On August 3, 2010 we lost Bobby Hebb, co- author of a song that won a Grammy for vocalist Lou Rawls entitled "A Natural Man", and singer/performer of a song on the Grammy winning album Night Train To Nashville, the modern pop classic "Sunny".
Some say "Sunny" was written by Bobby Hebb for God, other reviews of the song claim it was for one particular woman, while still others reference the loss of Bobby's older brother, Hal Hebb, on November 23, 1963, as a catalyst for one of the greatest songs in the history of popular music.   On August 26, 1995, Bobby appeared on my television program, Visual Radio, and gave a clear description of how he wrote his masterpiece: